John Charles Chalmers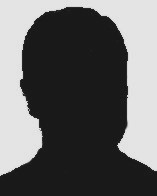 Scottish electrical engineer, showman, inventor
John Chalmers was brought up in Glasgow where he trained as an electrical engineer. In November 1896 he was engaged by businessman Walter Wilson to operate the cinematograph projector at the Christmas Fancy Fair at the Colosseum Warehouse in Jamaica Street, Glasgow. This was followed by a cinematograph show over 1898-99 for entrepreneurial entertainer E.H. Bostock at the New Olympia Hall at Cowcaddens, Glasgow - the first permanent zoo in Scotland. Chalmers established his own show, for which he later claimed both to have invented and made the apparatus, with pictures 30 feet wide, billed as Chalmers 'Giant' Cinematograph.
From the earliest cinematograph engagement he was associated in his inventing and manufacturing activities with the Glasgow firm of Robertson, electrical engineers. By February 1900 Chalmers' 'Famous' Cinematograph was offering shows with limelight or electric illuminant. A later show that year was billed as Chalmers' Virograph, 'the latest form of the cinematograph'. Chalmers took his Cinematograph show on the road in the first years of the new century visiting locations as far afield as Shetland, Barrow-in-Furness and Lowestoft. He toured a programme of Anglo-Boer War films, marketed as Our Army At Home and Abroad, and for the holidays the pantomime films Cinderella and Aladdin.
Chalmers seems to have stopped his travelling show around 1904 when he married Nellie Finlayson. In the following years he took out three patents in partnership with William Alexander Robertson of the Robertson company, for improvements in mechanical parts for projectors and fire proof magazines. By 1913 Robertsons had ceased trading and Chalmers bought their premises at Burnside Buildings, plus stock and fittings establishing a new company, Chalmers Ltd, electrical engineers and manufacturer and supplier of all kinds of kinematograph apparatus 'required for filling up, furnishing music halls, picture palaces' etc. Chalmers Ltd was a successful and enduring business, Johnny Chalmers becoming a respected member of the cinema fraternity in Scotland. An Hononary Life Member of the Glasgow Cinema Club, after his death a Memorial Trust was established, awarding a prize for the best apprentice in the technical side of the industry. His obituarists were fulsome in their tributes to this Scottish kinema 'pioneer' – ascribing to him the invention of the electric film rewinder 'as we know it today'.
Janet McBain (2015)