Wallace ('Old Man') McCutcheon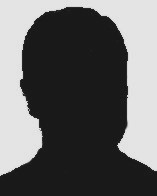 American producer, director
Wallace McCutcheon, previously a stage director, was taken on by American Biograph in the spring of 1897 following the departure of W. K-L. Dickson and Elias Koopman for England. His early films as director and / or cinematographer include: Fastest Wrecking Crew in the World (1897); A Gay Old Boy; An Intrigue in the Harem; How the Tramp Lost His Dinner; The Fire Boat 'New Yorker'; Topsy-Turvy Quadrille; Where There's a Will, There's a Way; Wonderful Dancing Girls; and The X-Ray Mirror (all 1899); How They Rob Men in Chicago; Caught; I Had to Leave a Happy Home for You; Necessary Qualifications of a Typewriter, and The Perfect Woman (all 1900).
As head of production he supervised the film-making of others, but also wrote, directed and on occasion filmed for himself. In this he found particular creative assistance from his friend Frank Marion, notably in the 1902-3 period when the company was making the switch from the 68 mm large format to standard 35 mm. Among his most noted productions were the Foxy Grandpa series (1902) and two proto-Westerns based on the life of the scout Kit Carson, Kit Carson and The Pioneers, both 1903, and both employing multi-shot narratives that give an indication of the coming changes to film production. Edison's The Great Train Robbery, also of 1903, showed a far greater fluidity of movement and owed far less to the stage, but McCutcheon and Marion's The Escaped Lunatic made at the same time as the Edison production, is an embryonic chase film of some significance, an idea developed further in the highly popular Personal of the following year.
In May 1905 McCutcheon and his regular cameraman A.E. Weed were lured away from Biograph by Edison, and he now found himself working alongside Edwin S. Porter, the director of The Great Train Robbery. Biograph went through a low period creatively and financially that McCutcheon's return in late 1907 could not repair. McCutcheon had failed to find the same creative relationship with Porter that he had had with Marion (also now departed from Biograph and soon to form the Kalem Company with George Kleine and Samuel Long), but he was to play his part in reviving the fortunes of Biograph by employing in 1908, albeit as an actor, the greatest director of the silent era, D.W. Griffith (it was Harry Marvin who decided that Griffith should direct).
By this time McCutcheon was in poor health and many of his production duties were being undertaken by his eldest son, Wallace McCutcheon Jr., with whom he is sometimes confused. Wallace, the son, was a musical comedy performer and occasional film actor who was married for a short while to Pearl White (of the Perils of Pauline fame) and later shot himself dead in 1928. Both Wallaces had left Biograph by mid-l908, whereupon Griffith became the sole director for the Biograph company. In 1909 Wallace Snr was directing at Gaston Méliès' new studio in Fort Lee, New York, apparently staying on in a supervisory role when Méliès moved to San Antonio, Texas, in 1910.
Luke McKernan (revised May 2013)