Sydney Race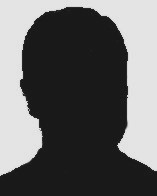 British theatre-goer
Sydney Race was the working-class son of a cotton mill engineer. He lived in Nottingham for most of his life, where he worked as an insurance clerk and then after war service in the Nottinghamshire Education Department. Race had a thirst for self-improvement, reading widely, attending talks at the Nottingham Mechanics' Institute, and contributing avidly to Nottinghamshire newspapers and historical journals, as well as being a regular contributor to Notes and Queries. A keenness for history was matched by a keenness to record the world around him, particularly the different kinds of public entertainment in Nottingham. His private journal, preserved in Nottinghamshire Archives, is an observant, characterful and highly informative account of theatre, circus, concerts, readings and the annual Nottingham Goose Fair. Among the entertainments that Race documented in the 1890s was motion pictures.
Race witnessed both the Kinetoscope and projected cinematograph shows. He documents the first appearance of the Kinetoscope in a shop on Long Row, Nottingham, in February 1895, later noting at the October 1895 Goose Fair that two exhibitors in King Street were showing Kinetoscopes, each with three machines on display, plus the Kinetoscopes on display May 1896 at the India and Ceylon exhibition in Earl's Court on an expedition to London. He wrote of the experience:
"I saw at different times a dancer and a barbers shop the latter with several figures and everything was true to life. The figures appear a brilliant white in outline on a black background but in the barbershop it was possible to distinguish a negro from the white man. The figures have been photographed continuously and two or three thousand of them are whirled before your eyes by Electricity in less than a minute."
In January 1897 Race wrote about seeing projected film in a shop in Long Row, on a screen five feet by three or four. Among various scenes, he noted seeing men playing a game of cards in a restaurant, sea waves breaking over a promenade, three skirt dancers, fire engines, two men wrestling, and the Czar in Paris. His account of the show is richly detailed and illustrates how much early audiences took in of what was presented to them in such brief scenes, though as Race notes,
"The pictures lasted about a minute and unlike the Kinetoscope did not seem to disappear almost as soon as they appeared. You had time to take in the scene fully and there was a leisurely air about it though you know that the operator was working as fast as his machine would allow him."
He goes on to note fairground film shows by Randall Williams and others, mostly merely recording the cinematograph's existence among a range of other entertainments, but he does point out Greco-Turkish war films that he doubts were the real thing (clearly the dramatisations made by Georges Méliès), film of Victoria's Diamond Jubilee, the particular nature of trick films (which he assumes are the speciality of certain producers) and shows concern at the 'base' nature of a film entitled The Bride's Dilemma ("I am glad it was late at night when we saw the thing and that no lady was with me").
Race continued his journals until 1950. His records 1892-1900 have been edited by Ann Featherstone and published by the Society for Theatre Research. They provide a unique record of popular entertainment in the 1890s from a provincial and working class perspective. They are important for cinema history not only for what they record of early shows, but for their context, placing the cinematograph as just one more entertainment among music hall acts, circus turns, freak animals, fat ladies, marionettes and 'penny gaff' theatre shows.
Luke McKernan