(1860-?) (1867-1923)
Demetrius Anastas Georgiades and George John Tragidis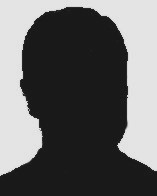 Greek exhibitors
Typical of the enterprising individuals who seized upon Thomas Edison's latest wonder, the Kinetoscope, is the story of a small group of Greco-American merchants, previously thought to have consisted of only two individuals, but now known to have been four or five in number. Although described in an earlier version of this entry as 'fast-disappearing quarks influencing the chain reaction in a laboratory and then vanishing forever', new research has established their identities and backgrounds for the first time in over a hundred years. Demetrius Anastas Georgiades (born Smyrna, Turkey, 1860, US naturalisation 1885) and George John Tragidis (born Turkey, 1867-died New York, 1923, US naturalisation 1888) were trading as florists at 1 Columbus Avenue, New York, by 1894. It was to this address that Edison's agents, Holland Brothers, delivered Kinetoscopes in the summer of the same year. In association with Demetrius' brother, George Georgiades (born Smyrna, Turkey, 1859, US naturalisation 1883), a colleague George Malamakis (1849-1927) and Theo Tragidis (presumably a relative of George Tragidis), they introduced the Kinetoscope to Europe.
On 16 July 'the Greeks' were responsible for the Kinetoscope's first public exhibition outside the United States, setting up a machine or machines at the Salles des Dépêches of the popular newspaper Le Petit Parisien, 20 Boulevard Montmartre, Paris. In the same month one of the Georgiades brothers demonstrated the device For Henri Flamans, the editor of Le Magasin Pittoresque. By the autumn of 1894 their American Kinetoscope Company was operating from 20 Boulevard Montmartre and 95 Queen Street, London, where the Kinetoscope exhibition may have predated the opening of the Maguire and Baucus (Edison's legitimate agents) show on 18 October 1894. The Georgiades-Tragidis exhibition in Paris (managed by Malamakis) continued into early 1895 and it seems likely that the Lumières' early experiments were inspired by seeing this show.
Seeking to expand their business by both exhibiting and selling Kinetoscopes, they were introduced to the 25-year old instrument maker Robert Paul by his friend and later collaborator Henry Short, and asked Paul to make copies of the machine. Finding that Edison had not taken out a British patent on the machine, Paul began making copies of the Kinetoscope for the Greek partners and on his own account. By November 1894, the American Kinetoscope Company had evidently mixed their genuine machines with Paul's copies, since Maguire and Baucus cabled Edison seeking to use his name in a suit against parties using 'one genuine with four spurious machines'. The Greek partners later suggested that Paul make some new films for their Kinetoscope exhibitions, and his successful experiments led to the making of the first British films with Birt Acres. On 11 February 1895 it was reported that the partnership between George Georgiades and Theo Tragidis, in business at 62 Broad Street as the American Kinetoscope Company had been dissolved by mutual content. On 6 March 1895, George Georgiades opened a Kinetoscope exhibition at the Tabacaria Neves in Lisbon, the machine's first showing in Portugal and his final known appearance in the entertainment world. George Tragidis had returned to the United States by 1896 where he was involved in a major fraud case. He died in obscurity, running a New York fruit stand.
Deac Rossell (revised 2011), Barry Anthony and Theodoros Natsinas (revised 2018)